Vietnamese version: Khoá tu Sống Sâu Sắc - ấn tượng và thiêng liêngClick to watch the video
Van Thong Monastery in a beautiful sunny afternoon. The heat of the day is settling down and the shade of the garden with the sound of collective singing of the children as if calming down our heart. That is what we felt at first sight when visiting the retreat.

The monastery with its spacious open space with shady trees is an ideal place for the collective activities of the "family" of youth in the retreat. Each "family" has about 25-30 children guided by two young monks. Students participate in group games, talk, sing, or just sit quietly listening to a story ... The activities of families are not homogeneous. This created a vivid and rich picture as we passed through the entire campus of the retreat. However, one common point that is easy to see here is that all of them are very active but gentle, loving and polite.

After some brief exchanges with Giac Minh Luat and Thich Chau Dat (see video), we were invited to a buffet dinner with the students. However, as we had to prepare for the flight back to the US in the night so we could not attend.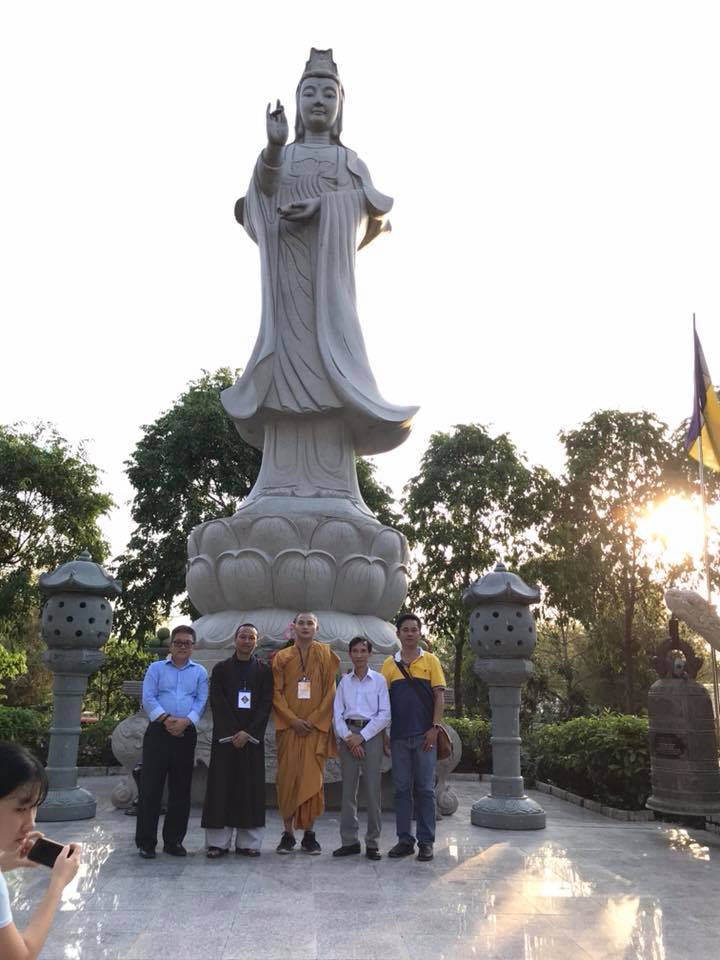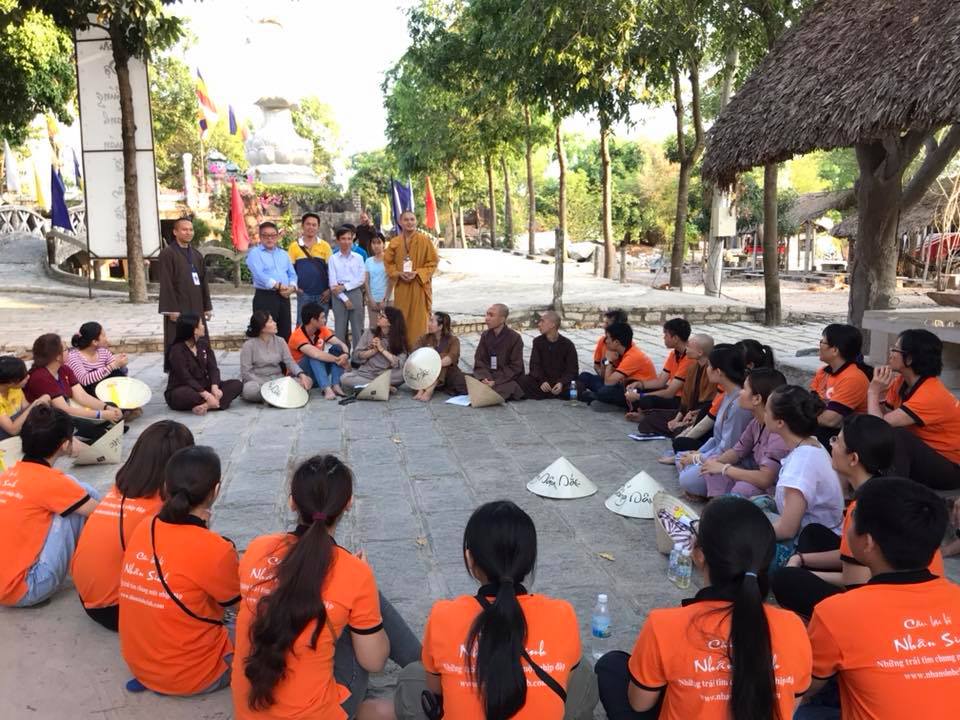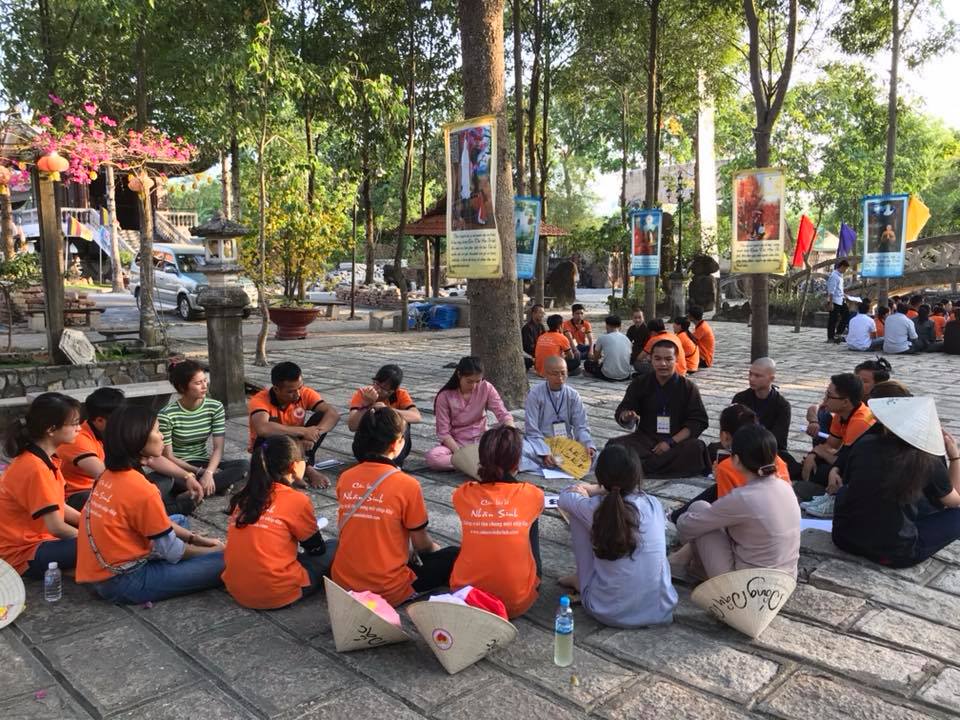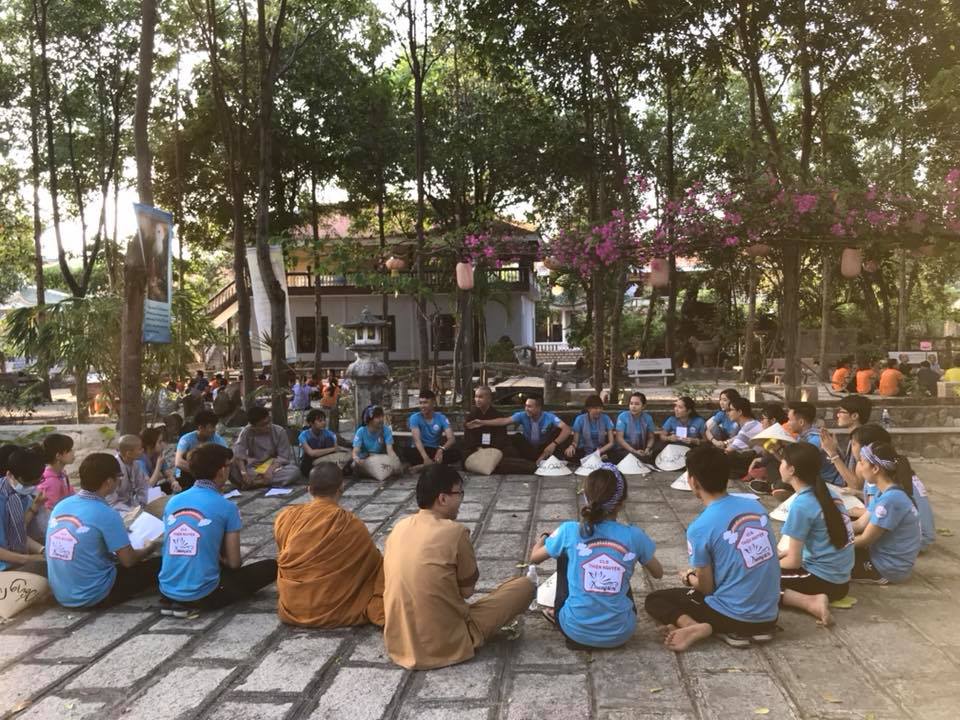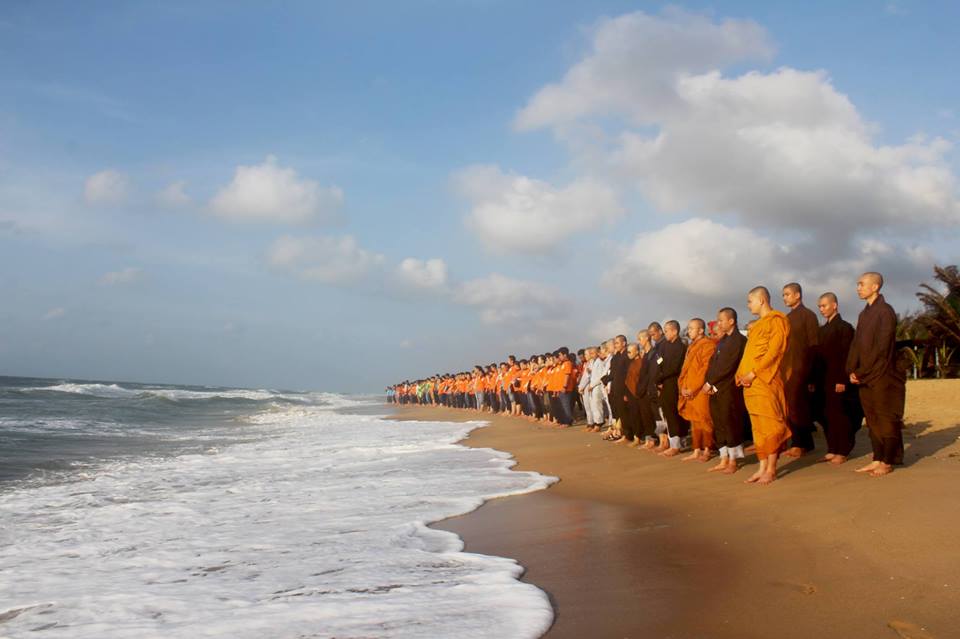 In a social situation with increasingly urgent and stressful rhythms, most parents do not have much time to pay proper attention to their children, the risk of emotional and mental loss as well as the wrong ideal course of action that is so easy for the children, these retreats are a necessary balance, giving them deep humanitarian education values and shaping suitable for the long-term development of the children.

The short contact time would not be sufficient for us to feel fully about the retreat. But let's hear Master Giac Minh Luat, one of the members of the board, saying about this retreat:

"Indeed, we have really had the moments filled with smiles and happy exchanges and will forever remember each other.

During the retreat, over 30 young monks and nearly 400 young people joined hands with each other at the "Deeply Living" community youth retreat held at the Van Thong monastery and Vung Tau sea.

When we give ourselves the right to happiness, there is no reason for us to continue suffering when we know that life is not very long and unpredictable.

Thus, this retreat has brought valuable energy and precious materials for more spiritual and mystical moments from within each person's soul.

This journey is so long that I and all of us will endeavor to bring to life the beautiful and vigorous Dharma.

Please join me to do miracles for the Dharma - for life.

Thank you to those silently sacrificed silently in the back, so that every time we organize a retreat then there's support, for we know that nothing is helpful as the power of everyone – people and our loved ones are always together to make great things in this dear country. "